Blue Man Group
Venue: Salle Garnier: Opera House
Show with music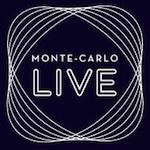 Five performances, one on each of 26, 27 and 29 April, two on 28 April, of Blue Man Group's show that mixes music, art, comedy and technology. The trio of bald and blue performers are Chris Wink, Phil Stanton, and Matt Goldman, and the show is part of their world tour.
tickets from 82.50 euros
20:00 doors open
20:30 show starts
For more information phone +377 98 06 41 59, email ticketoffice[at]sbm.mc, and visit the event page at:
Monte Carlo SBM: Blue Man Group in concert
.