Vivanova launch: Tres Sietes 777 Tequila
Venue: Yacht Club of Monaco
Members only launch and tasting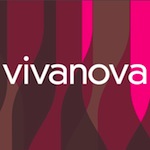 In the Yacht Club's Wine Palace bar, members of Club Vivanova and trade professionals are invited to a tasting and launch of Mexican tequila. Founders of the Tres Sietes Tequila, Oliver Grimme and Monserrat Avina are hosting the event. Three tequilas are available, served with cheeses and charcuterie.
Tres Sietes 777 Tequila's distillation produces a smooth finish. It is 40% alcohol and free from unnatural additives.
Organized by Club Vivanova and presented by club founder and New World wine professional Bradley Mitton. For more information and reservations email booking[at]clubvivanova.com and visit the organizer's website at: Club Vivanova event calendar. Club membership costs 120 euros.