Vivanova masterclass: Sally's Paddock
Venue: Yacht Club of Monaco
New World wine tasting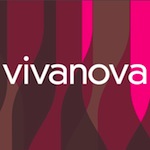 In the Yacht Club's quayside Wine Palace wine bar, tasting of five wines with winemaker Neill Robb, founder of Sally's Paddock.
50 euros pp
limited space
20:00-22:00
The tasting starts with sparkling Sasha brut, followed by Hundred Tree Hill chardonnay, pinot syrah, and shiraz, ending with Redbank Sally's Paddock. Canapes are served with the wine.
Organized by Club Vivanova. For more information and reservations email booking[at]clubvivanova.com and visit the organizer's website at: Club Vivanova event calendar. Club membership costs 120 euros per year.