Vivanova launch: Chateau de Pommard
Venue: Yacht Club of Monaco
Members only launch and tasting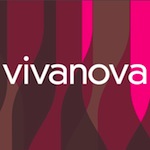 In the Yacht Club's Wine Palace bar, members of Club Vivanova and trade professionals are invited to the Monaco launch and tasting of Burgundy wine Chateau de Pommard. Chardonnay and Pinot Noir wines are served with cheeses and charcuterie.
Founded in 1726 Chateau de Pommard is an iconic wine estates in Burgundy. The family has a mission to bring wine education to everyone, and to open up the wonders of Burgundy to the world.
Organized by Club Vivanova in collaboration with the Carabello-Baum family. For more information and reservations email booking[at]clubvivanova.com and visit the organizer's website at: Club Vivanova event calendar. Club membership costs 120 euros.