Royal Wedding Party
Venue: Stars n Bars
Party and campaign launch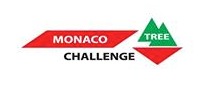 On the upper floor StarDeck, a party to celebrate the wedding of Prince Harry and Meghan Markle, and to launch the Monaco Tree Challenge. The wedding is being screened live on four giant plasma TVs.
30 euros pp
price includes welcome drink, prosecco marriage toast, light English / American snacks, tree kit and cocoa tree chocolate, and tombola ticket
dress code red, white, blue
12:00-16:00
Monaco Tree Challenge aims to plant 37,550 trees to represent the population of Monaco and supports Plant for the Planet's campaign to plant a trillion trees globally. For more information visit the facebook event:
Monaco Tree Challenge at a British Royal Wedding Party
.
Plant for the Planet will plant one tree for every five cocoa tree chocolate bars, and when you register your tree kit with Forest Nation, they will also plant a tree. For more information about these campaigns, visit their websites:
Organized by Monaco Challenge, Landmark Trust Group, Relevance and St Tropez House. For more information and RSVP before 15 May email monacochallenge[at]monaco.mc.