Vivanova masterclass: Vitale diamonds
Venue: Vitale 1913
Diamond masterclass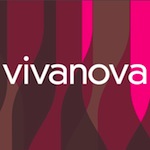 An opportunity to attend one of two seminars with Alberto Vitale and his team at Maison VITALE 1913 to find out about diamonds as investments.
90 euros pp
includes lunch, 12:00-14:00
limited to 6 attendees
10:00-12:00 or 14:00-16:00
Attendees learn how to classify diamonds according to the 4 Cs (cut, carat, colour, clarity), how to understand certifications, and the how to use gemological tools such as lenses and pliers when inspecting diamonds. On completing the course attendees receive a certificate.
Organized by Club Vivanova. For more information and reservations email booking[at]clubvivanova.com and visit the organizer's website at: Club Vivanova event calendar. Club membership costs 120 euros per year.