Women in Art
Venue: Castelroc
Workshop and lunch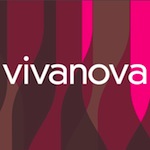 An interactive workshop on the topic "Women in Art", led by Olga Daniele and Maya Reefhuis. A light lunch, New Zealand wine tasting and art exhibition by Julia Schestag are also included.
55 euros pp
includes workshop, lunch, coffee and wine
workshop duration 3 hours
10:00-14:30
Lunch includes tasting of 2017 Sliding Hill sauvignon blanc, and 2014 Sliding Hill pinot noir, both from Marlborough, New Zealand.
Organized in collaboration with Club Vivanova. For more information and reservations email danieleolga[at]icloud.com.