Rencontre des sites historiques Grimaldi de Monaco
Venue: Princes' Palace
Discover historic Grimaldi sites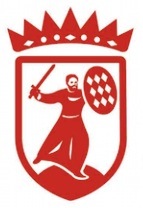 On 23 and 24 June, discover the history of two Grimaldi titles and what happened to Menton.
meet at Place du Palais
free entry, open to the public
Saturday, 11:55-22:00, the evening ends with a "son et lumiere" show
Sunday, 11:55-20:00
There is entertainment for all in the form of "behourd" medieval combat, sack races, pignata games and more. In addition there are demonstrations of dancing, folklore, and craft workshops. For more information and a full program, visit the event site at:
Sites historiques Grimaldi de Monaco
.
The 1641 Treaty of Peronne ended Spanish protection of Monaco in favour of France, whose king Louis XIII compensated the Grimaldi Prince Honore II for the loss of holdings in Spain. Two of these titles were the Marquisate des Baux (in Baux de Provence), and the County of Carlades. The Marquis des Baux is used by the hereditary princes of Monaco, and Prince Albert II gave his daughter Princess Gabriella the title Countess of Carlades when she was born.
The commune of Menton was originally part of the Principality of Monaco. Over a number of years at the beginning of the 19th century, economic and political struggles led, in 1861, to the Mentonnais opting to align themselves with France. Napoleon III compensated Monaco with four million francs.
For more information visit the Mairie de Monaco website at: Mairie de Monaco: agenda.