Fete de la Musique 2018
Venue: Several places in Monaco
Free music for all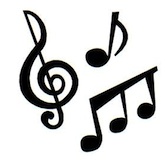 An annual celebration on 21 June, with amateur and professional musicians performing on street corners for everyone to enjoy.
The first concert starts at 10:00 on pedestrian street Rue Princesse Caroline, then further performances take place around the Principality, ending at Port Hercule.
Program
All performances are open to the public and free of charge.
Condamine, rue Princesse Caroline
10:00-12:00, dixieland jazz with Golden Jazz Band
13:00-14:00, jazz with Merry Mood
Square Gastaud
11:00-13:00, jazz with the Municipal Orchestre
14:00-15:00, reggae/rap with Jo Marvins
16:30-17:30, rock with Void
18:00-19:00, pop rock with Leeps
Place des Moulins
12:00-14:00, pop rock with Princesse de Nuit
15:00-16:30, pop rock with Dedicate
Place d'Armes
16:00-17:00, pop rock with B's Boys
18:30-20:00, funk rock with Good Times Foundation
Larvotto, Roses des Vents
17:30-19:00, drumming with Centre de la Jeunesse Princesse Stephanie group Dulumba
Apero Pizza
18:30-21:00, pop rock with Highwood
Port Hercule
from 21:00, Naaman, with Scars as support act
Organized by the Mairie's team at Espace Leo Ferre. For more information phone +377 93 10 12 10, email contact[at]espaceleoferre.mc, and visit the Mairie's website at: Maire de Monaco: La fete de la musique.