Business Time: la place du yachting a Monaco
Venue: Monaco Boat Service
Business networking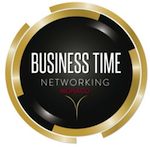 In the Riva Tunnel, a quarterly networking event that targets business leaders, employees and independent professionals. The theme is "Yachting's place in Monaco" and the evening is in French and English.
25 euros online pre-payment
30 euros on the door
18:30 start
19:00 speeches
19:30 networking, cocktails, canapes
The event is attended by Lia Riva, daughter of Riva founder Carlo, Edouard Mousny of the Gordon Blair company and of the Cluster Yachting Club, and Gaelle Tallarida of Monaco Yacht Show.
Organized by the Jeune Chambre Economique de Monaco For more information contact Emmanuelle Ragazzi-Lavarello at emmanuelle.ragazzi[at]jcemonaco.mc and for registration visit the organizer's website at: JCI Monaco agenda.