Vivanova networking party: Monaco spritz
Venue: l'Orangerie
Members only guided tour and networking party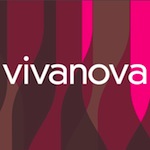 A guided tour of l'Orangerie's distillery, attended by founder and owner Philip Culazzo, followed by a Monaco Spritz apero party.
19:00-21:00
free for Club Vivanova members
L'Orangerie orange liqueur is made from fruit gathered from the trees that line the streets of Monaco. The Monaco Spritz is made with the liqueur, Prosecco, ice and zest.
Organized by Club Vivanova and L'Orangerie. For more information and reservations email booking[at]clubvivanova.com and visit the organizer's website at: Club Vivanova event calendar. Club membership costs 120 euros.