Opera: La Chapelle Musicale Reine Elisabeth
Venue: Salle Garnier: Opera House
Two comic operas by Offenbach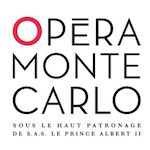 Two performances, on 13 and 14 October, of two comic, one-act operas by Jacques Offenbach.
Un mari a la porte
Monsieur Choufleuri restera chez lui le
Staged by students of the Chapelle Musicale Reine-Elisabeth, led by Jose van Dam, master in residence, with piano accompaniment.
Part of the Opera de Monte Carlo 2018-19 season.
smart dress required
late arrivals will be excluded until the interval
For more information visit the website:
Opera Monte Carlo: 2018-2019
.
Tickets available free of charge to the public by phoning +377 98 06 28 28, at the casino atrium ticket office, and by visiting the website: Opera Monte Carlo: reservation en ligne.