Vivanova tasting: Malabaila di Canale
Venue: Horizon: Fairmont
Piedmont wine tasting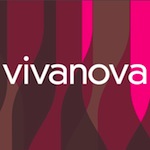 In the Fairmont Hotel's rooftop venue, a guided tasting of Malabaila di Canale Piemonte wines with owner Lucrezia Malabaila, including cheese and bread.
There are five wines to taste: Magnum VSQ Sparkling (six years on lees), Roero Areis 'Pradvaj' 2017, Barbera d'Alba 'Mezzavilla' 2015, Nebbiolo d'Alba 'Bric Merli' 2016, and Roero Riserva 'Castelletto' 2013.
For more information and reservations email booking[at]clubvivanova.com and visit the organizer's website at: Club Vivanova event calendar. Club membership costs 120 euros.