No Finish Line 2018
Venue: Espace Fontvieille
19th edition of charity run raising money for kids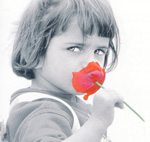 From 10 to 18 November, Monaco's annual charity non-stop fun run, raising money for sick and disadvantaged children. The circuit passes Princess Grace Rose Garden and Columbus Hotel, through Fontvieille Park and the Circus Tent.
Walk, run, hop, skip or jump the 1400m course as many times as you can. The track is open to all, 24/7, for eight days. Registration fees:
adults 12 euros (plus 10 euros deposit for tag)
under 10s 6 euros (plus 10 euros deposit for tag)
10 Nov 14:00, course opens
18 Nov 14:00, course closes
Registration for individuals takes place at the course from 10 Nov at 11:00. Changing rooms and lockers are available.
For every 1km covered, 1 euro is donated to Children and Future projects.
Organised by the Children & Future association. For more information, visit the event website at: No Finish Line, and the organizer's website at: Children and Future.