Mission Enfance Braderie de Noel 2018
Venue: Mission Enfance
Christmas jumble sale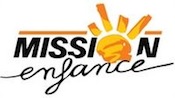 On 21 and 22 November, a charity bazaar with stalls selling Christmas crafts, second-hand clothes for all ages, games, books, and more.
All money raised is used to help children and families in need in Burkina Faso.
Founded in 1991, Mission Enfance specialises in aid and education for children in need around the world. For more information contact the charity at: Mission Enfance Monaco.