Vivanova launch: Scarpa wines
Venue: Horizon: Fairmont
Launch and tasting of Piemonte wines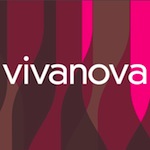 The Monaco launch and tasting of Scarpa Wine, hosted by Scarpa General Manager Riikka Sukula and Export Director Andrea Roccione.
members 20 euros
non-members 40 euros
Price includes a welcome Vermouth di Torino aperitif followed by a guided tasting of a four wines served with cheese.
Scarpa, based in Nizza Monferrato, Piemonte, was founded in the second half of the 18th century by a Venetian migrant, Antonio Scarpa. The company produces wines such as Barbera d'Asti, Barbaresco, and Barolo.
Organized by Club Vivanova in collaboration with the Carabello-Baum family. For more information and reservations email booking[at]clubvivanova.com and visit the organizer's website at: Club Vivanova event calendar. Club membership costs 120 euros.