Vegan food
Venue: Stars n Bars
Lunch and workshop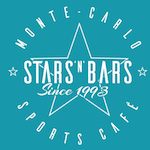 On the upper floor StarDeck, a food workshop that explores sources of vegan protein, fats and carbohydrates.
30 euros on the door
price includes workshop, lunch, and a green smoothie
The workshop also includes ideas on creating fast vegan snacks, and participants can take away some 'energy balls' as well as recipe cards.
Organized by Madeleine Karlsson, aka Maddywell (Nutrition for Naughty People. For more information and to reserve a place contact Maddywell at her facebook page: Maddywell.