Vivanova party: Scarpa vermouth and sparkling brut
Venue: Thirty Nine Monte Carlo
Networking cocktail party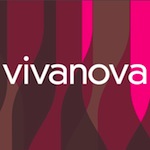 In the health club's first floor private bar, a networking party with Piedmont's Scarpa vineyard vermouth and sparkling wine.
open bar 19:00-21:00
30 euros pp
The open bar is serving amuse bouche and aperitifs.
Founded in the second half of the 18th century, Scarpa Wine produces traditional Piedmont wines. It is a member of Club Vivanova.
Organized by Club Vivanova. For more information and reservations email booking[at]clubvivanova.com and visit the organizer's website at: Club Vivanova event calendar. Club membership costs 120 euros.