Opera Open Day Mar 2019
Venue: Salle Garnier: Opera House
Rehearsal for Mozart opera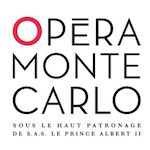 An opportunity to witness rehearsals for Mozart's Die Entfuhrung aus dem Serail (l'Enlevement au Serail).
duration 3h
free entry with ticket
tickets available from 13:30 on the day, from the Casino Atrium box office
Limited number of tickets available. Performances take place 22, 24, 26 and 28 March as part of the Opera de Monte Carlo 2018-2019 season.
For more information phone +377 98 06 28 28 and visit the website: Opera Monte Carlo: 2018-2019.