Irish Hellraisers
Venue: College Charles III
A celebration of O'Toole and Harris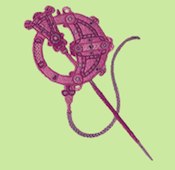 In the college auditorium, an evening dedicated to drinking pals Peter O'Toole and Richard Harris, with extracts from their films and a narrative, conceived and directed by Lynn Sharpe in collaboration with Virginia Disney.
Performers: Des Burke, Miranda Dawe, Frank Dubuisson, Kathy Livesey, Birgitt McDonagh, Frank Megginson, Nick O'Conor, Andrew Riley, and Sean Webb.
A second performance is planned in cooperation with the Menton British Association, 6 April at 19:30, at the Theatre St Exupery, Menton.
Organized by the Monaco-Ireland Arts Society to promote Irish literature and the arts in Monaco. For more information phone +33 4 93 41 97 22, or visit the organizer's website at: Monaco Ireland Arts Society.