Vivanova dinner: Piemontese grand vin sommelier
Venue: L'Intempo: Meridien
Networking dinner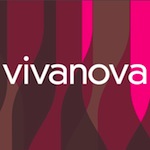 In the restaurant's private dining room, an 8-course dinner by executive chef Laurent Colin, with six Piedmont wines by Scarpa Wine. Dominique Milardi, President of the Monaco Sommelier Association, is attending, and the wines are to be presented by Andrea Roccione of Scarpa Wine, and Bradley Mitton of Club Vivanova.
For a full menu, visit Club Vivanova's website at:
Monte Carlo exceptional Piemontese Grand Vin sommelier dinner
.
Organized by Club Vivanova. For more information and reservations email booking[at]clubvivanova.com and visit the organizer's website at: Club Vivanova event calendar. Club membership costs 120 euros per year.