Musiques et chants traditionnels Mongols
Venue: Salle Garnier: Opera House
A Printemps des Arts 2019 festival concert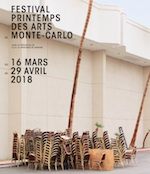 The closing concert of the Printemps des Arts Festival 2019 features the Ensemble Chirgilchin, performing traditional Mongol music.
The performance is preceded at 16:30 by a talk entitled 'La musique et les chants mongols, un univers diphonique entre la steppe et l'Altai', by ethno-musicologist Johanni Curtet.
free entry with concert ticket
10 euros for members of the public
reservation required on +377 93 25 54 08
latecomers will not be admitted
For a listing of all Printemps des Arts 2019 events, visit our page: Printemps des Arts 2019 and for more information about the event visit the website: Festival Printemps des Arts de Monte Carlo.