Vivanova tasting: the Bucket Wine experience
Venue: Fairmont Monte Carlo
Members only wine selection tasting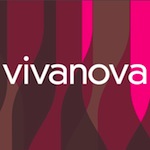 In the Fairmont Hotel's rooftop venue, the launch of Dutch-based Bucket Wines, with owner and founder Marco Tiggelman.
19:00-21:00
free of charge
open exclusively to Club Vivanova members
The evening includes a selection of wines to taste, from Holland, Austria, France, Macedonia, Moldova, Mallorca and Tasmania.
For more information and reservations email booking[at]clubvivanova.com and visit the organizer's website at: Club Vivanova event calendar. Club membership costs 120 euros.