Vivanova brunch: after gala fashion DJ party
Venue: Maya Jah
Sunday jazz brunch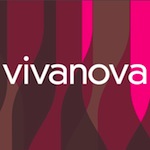 Informal continuation of celebrations of the previous evening's Vivanova's Luxury Lifestyle Gala hosted by Bradley Mitton. Includes Eden Mill gin aperitif, Mediterranean buffet, New World wines, the Victoria Napolitano Group fashion trunk show, and DJ music.
Organized by Club Vivanova. For more information and reservations email booking[at]clubvivanova.com and visit the event website at: Vivanova event calendar.
Club Vivanova membership costs 120 euros.