Maroussia Gentet
Venue: Metropole Monte Carlo
A Printemps des Arts 2019 festival concert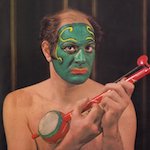 In the hotel lobby bar, an informal concert of the Printemps des Arts Festival 2019 featuring Maroussia Gentet on piano, performing music by Stroppa, Beethoven, and Ravel.
There is limited space, so reservations are advised. Please phone +377 93 15 15 15 or email bar[at]metropole.com.
For a listing of all Printemps des Arts 2019 events, visit our page: Printemps des Arts 2019 and for more information about the festival visit the website: Festival Printemps des Arts de Monte Carlo.