PokerStars and Monte Carlo Casino EPT 2019
Venue: Sporting d'Ete
European poker tournament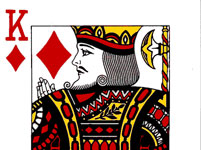 From 25 April to 4 May, the European Poker Tour (EPT) and the French National Championships, with prizes of 5300 euros and 1100 euros.
dress code smart casual
minimum age 18
Licensed and operated by Monte Carlo SBM. For buy-in details, rules and full schedule visit the event website: Poker Stars and Monte Carlo Casino EPT.