Vivanova tasting: Auntsfield Estate of New Zealand
Venue: Yacht Club of Monaco
New Zealand wine tasting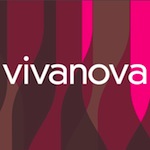 In the Yacht Club's Wine Palace wine bar, an after-work aperitif tasting of five New Zealand wines from the Auntsfield Estate. New World wine professional Bradley Mitton leads a tutored tasting of two sauvignon blancs, a chardonnay, and two pinot noirs.
20:00-22:00
members 40 euros pp
non-members 60 euros pp
Auntsfield Estate is owned and operated by the Cowley family and is located on the site of the oldest colonial vineyard in Marlborough.
For more information and reservations email booking[at]clubvivanova.com and visit the organizer's website at: Club Vivanova event calendar. Club membership costs 120 euros.