CREM outing: Hotel de Paris
Venue: Hotel de Paris
CREM members private tour of galleries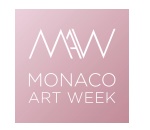 An opportunity to tour the newly renovated Hotel de Paris with an English speaking guide.
members only
free of charge
numbers limited to 20
A guided tour in French is planned for 14 May.
For more information and RSVP before 22 Apr, email info[at]crem.mc, phone +377 97 98 01 77, and visit the club website at: CREM: events.