Be Here Now Ladies Lunch May 2019
Venue: Columbus Hotel
Women's networking group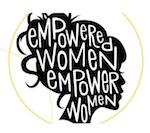 In the hotel's Tavolo restaurant, a networking lunch for women, including a speaker.
25 euros pp incl. starter, main, glass of wine, coffee
5 euros pp for speaker
12:00 registration, 12:15 talk starts
13:15, lunch
This month there are two speakers: Gitte Sletterhage and Fraser Richardson. Gitte is demonstrating a 20-minute Tapas Acupressure Technique (TAT) session, which aims to clear stress. Fraser is a digital account executive and is speaking about social media.
Be Here Now ladies' lunches promote support for women who have moved to the region, who are working on personal or business projects, or who simply wish to make new friends. Each month a speaker is invited to talk to the group.
Beverley Holt is a happiness coach, Reiki Master and teacher, and co-founder of the Be Here Now lunches.
For more information email kimholm2[at]icloud.com, visit the facebook group at: Be Here Now.