Monaco International Luxury Property Expo 2019
Venue: Grimaldi Forum
Real estate salon and exhibition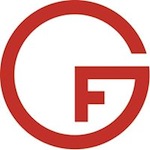 A B2C event gathering promoters and estate agents from around 80 countries. The exhibition showcases investment properties in Europe, Asia, the Middle East, and islands.
tickets 1000 euros for individuals
other options available for professionals
Organized in partnership with the government of Monaco. For more information and reservations phone +44 20 335 581 11, email info[at]ielpe.com, and visit the event website at:
Monaco International Luxury Property Expo
.