Jules et Marcel
Venue: Theatre des Muses
French language theatre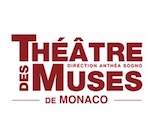 Four performances, on 16, 17, 18 and 19 May, of a comedy by Pierre Tre-hardy, dramatising the exchange of letters between writer Marcel Pagnol and actor Jules Muraire aka Raimu.
tickets 29 euros (reductions available)
duration 1h20
Organized by the Theatre des Muses. For more information visit the organizer's website at:
Theatre des Muses
.