Organ Festival 2019: opening concert
Venue: Monaco Cathedral
Organ and brass recital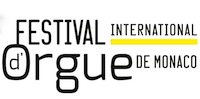 Organist Jean-Cyrille Gandillet and the Brass Band Mediterranee perform music by Lovatt-Cooper, Wagner, Liszt, Sullivan, Albinoni, and Guilmant.
free entry, open to the public
The performance is part of the 14th Festival International d'Orgue de Monaco, 4-14 July, organized by the Direction des Affaires Culturelles.
For more information phone +377 98 98 83 03, email cathedrale[at]cathedrale.mc, and for full program visit the event website at: International Organ Festival of Monaco.