Monaco Solar and Energy Boat Challenge 2019
Venue: Yacht Club of Monaco
Solar-powered boat challenge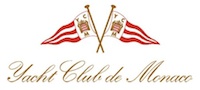 From 2 to 6 July, in the bay of Monaco, a challenge for professionals and students racing offshore, solar, and energy classes of boat, as well as an exhibition and conferences at Monaco Yacht Club.
open to the public
conferences by invitation
Organized by the Yacht Club de Monaco. For more information phone +377 93 10 65 05, email energychallenge[at]ycm.org, and visit the event website at:
Solar and Energy Boat Challenge
.