Zai Zai Zai Zai
Venue: Fort Antoine Theatre
French language theatre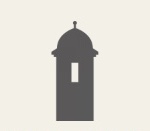 Outdoor staging of Zai Zai Zai Zai, based on the graphic stories of Fabcaro, performed by Theatre de l'Argument.
free entry
suitable for all ages
duration 1h
Reservations possible at the Office de Tourisme.
In case of bad weather phone 06 07 93 62 92.
Part of the 49th edition of the Fort Antoine Theatre Festival from 2 July to 6 August, which aims to develop lively and eclectic theatre.
Organized by the Direction des Affaires Culturelles. For more information email info[at]theatrefortantoine.com, phone +377 98 98 83 03, or visit the event website at: Theatre du Fort Antoine Monaco.