Tous au restaurant 2019
Venue: Several places in Monaco
Two-for-one meal deals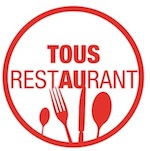 From 30 September to 13 October, French restaurants are taking part in the Tous au Restaurant festival. The event offers diners a 3-course set menu excluding wine, in a two-for-one deal called Votre Invite Est Notre Invite.
The list of participating restaurants is published on the event website on 24 September and usually includes one or two Monaco establishments.
Reservations are obligatory and can only be made through the event website.
For details of restaurants taking part across France, and to reserve a table, visit the Tous au Restaurant website from 24 September.