La Route du Gout 2019
Venue: Port Hercule
Annual organic festival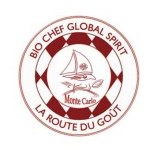 On 12 and 13 October on Quai Antoine 1er, the 4th edition of a festival promoting organic products, local gastronomy and eco-friendly practices. During the event there's an organic market at quai Antoine 1er, culinary competitions for children, chef demonstrations, and gala dinners.
Sat and Sun, 10:00-18:00, organic market
On Saturday afternoon there is an exhibition of 8 Riva boats accompanied by 8 international chefs preparing dishes.
For a PDF copy of the full program visit the event website at: PDF programme of Route du Gout 2019.
Michelin-starred chef of Monte Carlo Beach Hotel, Paolo Sari launched the first Rout du Gout festival in 2015 to promote organic products and finance charitable projects.
For more information phone +377 98 06 36 36, email organisation[at]thebiochef.com, and visit the event website at: La Route du Gout.