Concert: In Dulci Jubilo
Venue: Sainte Devote Church
Christmas concert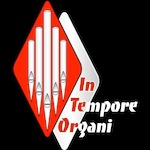 A concert of festive music from Provence and elsewhere, performed by soprano Barbara Moriani, with Francois Dujardin on galoubet (Provencal flute) and Silvano Rodi on organ.
free entry, open to the public
Organized by In Tempore Organi, a cultural association in Monaco. Membership is 50 euros per year, which supports the financing and organization of concerts. For more information phone +33 6 83 58 06 38, email intemporgani[at]netcourrier.com and visit the facebook page: In Tempore Organi.