Pink Ribbon Walk 2020
Venue: Port Hercule
Annual fund-raiser for breast cancer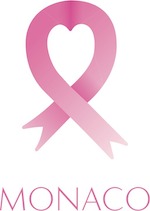 The 9th Pink Ribbon Monaco Walk aims to raise awareness of breast cancer and educate the public on screening and prevention. The 5 km circuit passes the Palace and the Casino terrace.
participation 30 euros
10:00 departure from Port Hercule
dress code: pink
For more information email office[at]pinkribbon.mc, and for a map of the circuit and registration details, visit the organizer's website at: Pink Ribbon Monaco Walk.