La Musique francaise a la fin du XIXe siecle
Venue: Auditorium Rainier III
Opening concert of Printemps des Arts 2020 festival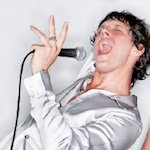 Monte Carlo Philharmonic Orchestra (OPMC) conducted by Kazuki Yamada, performs music of the 19th century written by French composers Maurice Ohana, and Ernest Chausson. Duration approx. 2h, with interval. Tickets 17-35 euros. Program:
Maurice Ohana, Carillons pour les heures du jour et de la nuit, Olivier Baumont on harpsichord
Ernest Chausson, Soir de fete poeme symphonique op 32, and Poeme de l'amour et de la mer op 19
INTERVAL - performance by Lea Montravers
Ernest Chausson, Symphonie op 20, with soprano Veronique Gens
After the concert there is a cocktail with a performance by Lea Montravers.
The event forms part of the Festival Printemps des Arts de Monte Carlo 2020, which runs from 13 March to 11 April. For a full program and more information visit the event website: Festival Printemps des Arts de Monte Carlo.