Be Here Now ladies lunch Mar 2020
Venue: Meridien Beach Plaza Hotel
Women's networking group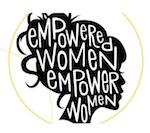 NOTE: venue change, the lunch will now be in the Meridien Hotel.
A networking lunch for women and a talk by a guest speaker.
41 euros pp incl. starter, main, 2 glasses of wine, water and coffee, tip and speaker's fee
12:00 registration, 12:15 talk starts
13:15, lunch
This month's speaker is Julia Edgely, who will lead a discussion on the theme
We can't feed from an empty cup
, focusing on empowerment and the need for regular self care. Topics include spotting signs and symptoms, preventative holistic practices, steps to avoid burnout, and when to say no.
Julia has over 20 years experience in the wellness industry. She is a speaker and practitioner of homeopathy, and promotes holistic lifestyle techniques and practices. For more information visit her website at: Julia Edgely homeopathy.
Be Here Now ladies' lunches promote support for women who have moved to the region, who are working on personal or business projects, or who simply wish to make new friends. Each month a speaker is invited to talk to the group.
For more information and RSVP before 6 Feb email kimholm2[at]icloud.com, visit the facebook group at: Be Here Now.