Le Quebec des grandes voix et des chants traditionnels
Venue: Salle Empire: Hotel de Paris
A Printemps des Arts 2020 festival concert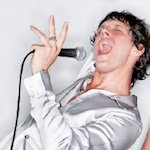 A concert in two parts. Opening the evening Beatrice Deer, Evie Mark, and Akinisie Sivuarapik perform traditional Inuit songs, and in the second half, soprano Helene Guilmette accompanied by pianist Martin Dube performs a variety of "fin de siecle" French melodies.
duration approx. 2h30, with interval
tickets 26 euros
Before the event at 18:30 in the hotel's Salon Prince Jacques 1er, ethno-musicologist Jean-Jacques Nattiez talks on the theme
Qu'est-ce que le chant de gorge des femmes inuit du Quebec?
. French language, duration 1h, RSVP obligatory on +377 97 98 32 90.
The event forms part of the Festival Printemps des Arts de Monte Carlo 2020, which runs from 13 March to 11 April. For a full program and more information visit the event website: Festival Printemps des Arts de Monte Carlo.