Be Here Now Ladies talk May 2020
Venue: Several places in Monaco
Virtual networking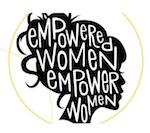 A Zoom social gathering with guest speakers Emilie Janda and Lena Beck Rorvig, discussing the topic "Intuition - navigating in the unknown".
For more information, Zoom meeting ID and password, email kimholm2[at]icloud.com, visit the website: Be Here Now, and the facebook group at: Be Here Now.
Be Here Now promotes support for women who have moved to the PACA region, who are working on personal or business projects, or who simply wish to make new friends.