Kermesse de l'Oeuvre Soeur Marie 2022
Venue: Espace Fontvieille
Annual charity bazaar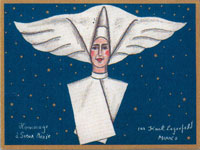 Details to be confirmed.
On 4 and 5 March, with stalls and a tombola of lots provided by Monaco retailers..
Organized by the Oeuvre de Soeur Marie, which supports elderly residents of Monaco and the neighbouring towns by providing practical and emotional support, financial aid, and organizing events. The kermesse provides the principal source of finance for the charity's activities.