Fort Antoine dans la ville 2012
Venue: Fort Antoine Theatre
42nd edition of contemporary street theatre season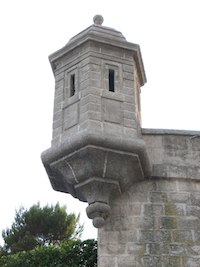 From 16th July to 20th August, contemporary French theatre productions are once again staged in Monaco's Fort Antoine on the Rocher.
The aim of organizers is to bring lively and engaging theatre to the general public during summer. Six companies are participating, with a variety of productions mixing the spoken word with music, masks and marionettes.
All the shows are free of charge and take place at 9.30pm on Monday evenings. In case of rain, productions are staged in the Theatre des Varietes.
Monday, 16th Jul
- Dans l'Oeil du Judas
Monday, 23rd Jul
- Le Cocu Imaginaire
Monday, 30th Jul
- Villa Olga
Monday, 6th Aug
- Les Cosmiques
Monday, 13th Aug
- Knock
Monday, 20th Aug
- Coeur @ prendre
For more information phone +377 98 98 83 03 or 06 07 93 62 92, or visit the event website: Fort Antoine Dans La Ville.
Organized by the Direction des Affaires Culturelles.