Monaco gains another Michelin starred restaurant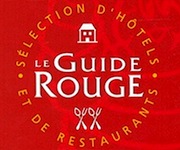 Publishers of France's gastronomic guide, the Michelin Rouge 2015, have announced that another Monaco restaurant has achieved star status.
Blue Bay has been awarded a Michelin star, thanks to the talents of chef Marcel Ravin, whose mix of Mediterranean produce and Caribbean spice is outlined in his cookery book.
Blue Bay also celebrates its 10th anniversary this year, and is located in a luxury hotel, as are all the other gastronomic establishments of Monaco:
Michelin France 2015 goes on sale Friday 6 February, priced at 24.00 euros. The guide contains listings for 4377 restaurants, 609 of which have stars. In addition to the Blue Bay, 9 restaurants in the PACA region have been awarded stars, but wherever you choose to eat, bon appetit!