Aldebert: Enfantillages 3
Venue: Espace Leo Ferre
Children's concert and entertainment for Fete Nationale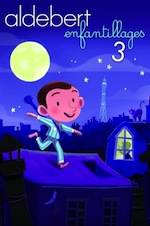 A show by French singer-songwriter Aldebert, for children aged 5-10.
free entrance by invitation only
Invitations are available for Monegasques and residents, from the Mairie's Salle des Mariages, on presentation of an ID card or Carte de Sejour.
Guillaume Aldebert released Enfantillages, his first album for children, in 2008. Enfantillages 2 followed in 2013, Enfantillages de Noel in 2015, and Enfantillages 3 in September 2017. The recordings are aimed at the whole family, and feature a number of well-known artists, singers, actors and comedians.
Organized by the Mairie to mark Monaco's National Holiday. For more information contact the Mairie on +377 93 10 12 10.