Nice versus Monaco, 8 August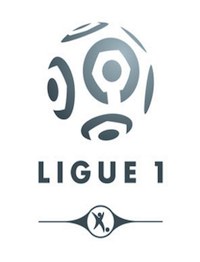 The 2015-2016 French Ligue 1 football season starts for Monaco on Saturday 8 August with an away-game down the road in Nice.
There's also good news for the Reds and Whites following a ruling by the French Conseil d'Etat that the agreement between the club and the French football league (LFP) was both irregular and unlawful (see our 6 Feb 2014 newsletter and "Monaco FC soon in a league of its own" story). The State's decision was made at the beginning of July with immediate and retroactive effect, with a deferral until 1 Oct 2015 so as not to affect the organization of the 2015-16 season.
Leonardo Jardim coached the team into third place at the end of the 2014-15 season, behind Olympique Lyonnais in second place, and with Paris St Germain (PSG) heading the table. The club faces the Parisians on home turf on 30 August, then makes the journey to the French capital on 19 March.
Season tickets and hospitality
If you're a fan and want to guarantee your seat for the games, season tickets and hospitality packages are available, with a range of prices depending on where in the stadium you choose to sit. There are also substantial discounts for under 16s, over 65s, Monegasques, disabled, and unemployed.
To buy your season ticket, visit the stadium box office, Mon-Sat from 10:00-18:30, or the club website at: 2015-2016: la saison des abonnes. Information about hospitality packages is available on the team website at: AS Monaco hospitality 2015-2016.
Home games
We've listed Monaco's home games below (correct at time of writing, 28 Jul 2015), but as the season progresses there are often changes to dates and times, so check the official club website nearer the time. If you'd like to cheer the team as they travel around France, you'll find a full list of the club's fixtures on the official website at: AS Monaco Football Club.
Friday, 14
th
Aug
-
Monaco versus Lille
Sunday, 30
th
Aug
-
Monaco versus Paris Saint Germain
Saturday, 19
th
Sep
-
Monaco versus Lorient
Saturday, 3
rd
Oct
-
Monaco versus Stade Rennais
Saturday, 17
th
Oct
-
Monaco versus Olympique Lyonnais
Saturday, 31
st
Oct
-
Monaco versus Angers
Saturday, 21
st
Nov
-
Monaco versus Nantes
Wednesday, 2
nd
Dec
-
Monaco versus Caen
Saturday, 12
th
Dec
-
Monaco versus Saint Etienne
Saturday, 9
th
Jan
-
Monaco versus Ajaccio
Saturday, 23
rd
Jan
-
Monaco versus Toulouse
Wednesday, 3
rd
Feb
-
Monaco versus Bastia
Saturday, 6
th
Feb
-
Monaco versus Nice
Saturday, 20
th
Feb
-
Monaco versus ES Troyes AC
Saturday, 12
th
Mar
-
Monaco versus Stade de Reims
Saturday, 2
nd
Apr
-
Monaco versus Girondins de Bordeaux
Saturday, 16
th
Apr
-
Monaco versus Olympique de Marseille
Saturday, 30
th
Apr
-
Monaco versus En Avant Guingamp
Saturday, 14
th
May
-
Monaco versus Montpellier Herault