Change of food and management at hotel restaurant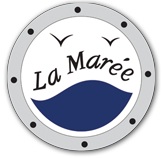 Following the refurbishment of Port Palace's rooftop terrace restaurant, the hotel has installed new managers and a new name, La Maree.
In its previous guise as the Mandarine, the restaurant's chef Patrick Raingeard was awarded a Michelin star in 2009. However, Raingeard relocated to Cap Estel in 2011, taking his star with him.
Now the 6th floor restaurant with views of the harbour is being managed by Russian chain La Maree. Specialising in fish, the chain is owned by Tunisian Mehdi Douss, who supplies most of the restaurants in Moscow. The company has now set up in Monaco, where diners report prices of 100-150 euros per person.