Traditional events, parties and activities.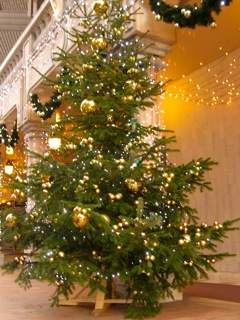 If you find organizing Christmas stressful and are feeling the strain, let maBoum help with our annual handy list of Christmas events. There are seasonal workshops, festive parties and the Monaco Christmas Village, as well as traditional concerts and religious services.
Check back regularly for updates.
Families, kids and teens
23 Nov
-
Monaco Christmas Lights
7 Dec
-
Monaco Christmas Village
14 Dec
-
Kids Nite
15 Dec
-
Noel de Frankie
16 Dec
-
En attendant le Pere Noel
22 Dec
-
Bricklive Monaco
22 Dec
-
Spectacle sur Glace
Music and shows
1 Dec
-
Handel's Messiah
6 Dec
-
La Spirita
11 Dec
-
Concert de Noel: choeur d'enfants
13 Dec
-
Concert de Noel: choeur d'enfants
23 Dec
-
OPMC: noel baroque a Venise
24 Dec
-
Concert de Noel
28 Dec
-
Casse-noisette / Nutcracker
29 Dec
-
Casse-noisette / Nutcracker
30 Dec
-
Casse-noisette / Nutcracker
Parties and food
7 Dec
-
Vivanova Christmas Party
15 Dec
-
Bal de Noel
Sports and exercise
16 Dec
-
U Giru Natale
5 Jan
-
Bain du Nouvel An 2019
Religious observances and traditions
8 Dec
-
Chemin des Creches
16 Dec
-
Carol service
24 Dec
-
Christingle Service and Nativity Play
24 Dec
-
Midnight Mass
25 Dec
-
Christmas Day Eucharist
Shopping and gift ideas
21 Nov
-
Mission Enfance Braderie de Noel
1 Dec
-
Christmas Ecumenical Kermesse
10-12 Dec
-
Action Innocence Christmas tree auction
15 Dec
-
Mothers of Africa Christmas Market